---
Blogs
Why do you need Annual Maintenance services for your fire fighting systems?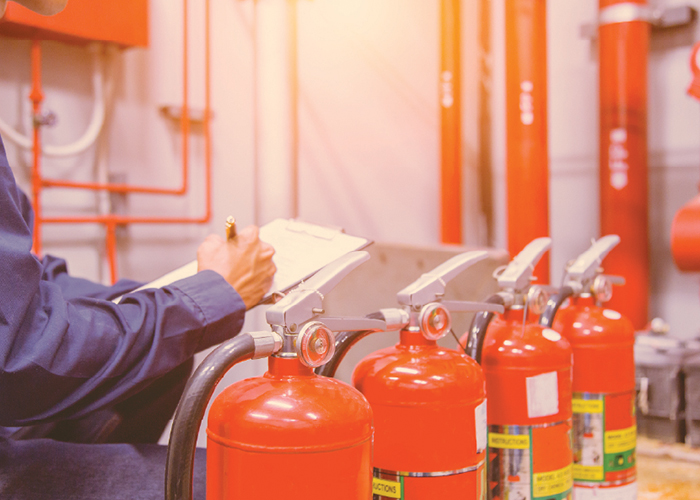 Fire fighting systems are essential at any establishment as they help save lives in case of a fire incident. An excellent and prompt fire fighting system can even minimize property damage. In recent times, the government has made it compulsory for all establishments to have a fire safety plan and a fire fighting system in place to ensure the safety of the people living or working at that establishment. The most efficient fire fighting systems are the ones that are custom designed according to the architectural layout of the establishment. Any fire fighting system goes through wear and tear, and it needs regular servicing for its proper functioning when it is most needed, ie. in case of a fire incident. To make sure that the fire fighting equipment is working and in good condition, companies who excel in fire fighting services, offer annual maintenance contracts (AMC).
What is an AMC, and why do we need it?
An AMC or an annual maintenance contract is a service provided by fire fighting experts to ensure that the fire fighting system installed at your establishment is functioning properly. It is necessary to have regular audits of all fire fighting equipment to make sure that it does its job when calamity strikes. In a lot of fire incidents, there is huge property damage, and sometimes even lives are lost even though the establishment has fire fighting equipment installed but it malfunctioned when it was needed. This can be easily avoided with AMCs. The fire experts will periodically audit your fire fighting systems and make sure everything is functioning efficiently. AMCs are now a mandate at all establishments, commercial and residential.
An AMC is not just about the inspection and maintenance of the fire equipment installed at the establishment, but it also includes basic training, fire drills, and regular audits.
A good AMC has these benefits –
– Extended life of the equipment due to Preventive Maintenance Services
– Compliance with local Fire Safety and Insurance requirements
– Reduced risks of failure of equipment when the need arises
Fire System and equipment testing & maintenance
The entire fire system which includes, fire alarms, hose pipes, hydrants, extinguishers metal pipes, emergency lights, etc. is regularly tested to make sure that it functions properly and that there are no defects in the installations. The whole process includes –
– Fire detection & alarm systems service and maintenance
– Fire hose reels service and maintenance
– Fire hydrants service and maintenance
– Portable fire-fighting equipment service and maintenance
– Fire Sprinkler System services and maintenance
– Emergency escape lighting systems service and maintenance
– Wet and dry rising mains service and maintenance
Fire training is given to the people who are at the establishment every day. This training ensures that at the time of a fire breakout, the people who are present there take the initial steps to get to a safe place and possibly try and subdue the fire till the fire fighting team arrives.
Health and safety awareness training
The people can get a free basic training program to meet the minimum training required by the Occupational Health and Safety Awareness (OHSA) and Training regulation. Every employee plays a critical role in keeping the workplace safe.
Fire drills are often required to ensure the safety of the Staffs, Residents, and Clientele that enter your business, building, or property. Regularly scheduled fire drills help ensure individuals know to safely escape a fire without injuring themselves or others. Fire drills should be conducted at a maximum interval of 12 months.
In case of a fire incident, the person in charge needs to inform the authorities immediately while the supervisory staff monitors the evacuation process and note things like, Are individuals assembling at the designated muster point? Are exits guarded to prevent re-entry into the building? etc.
The National Fire Agency has made it mandatory to have a Fire Safety Plan in all Building/Industry. The implementation of a Fire Safety Plan helps to ensure effective utilization of life safety features in a building to protect people from fire. The required Fire Safety Plan should be designed to suit the resources of each building or complex of buildings.
A fire audit is an essential tool to ensure the long-lasting and smooth functioning of your fire fighting system and its components. It includes a deep study of your system, and the area it is installed in. Audits are conducted as per statutory requirements by the Fire authority to analyze any improvement and rectify grey areas in the installed system.
---
Recents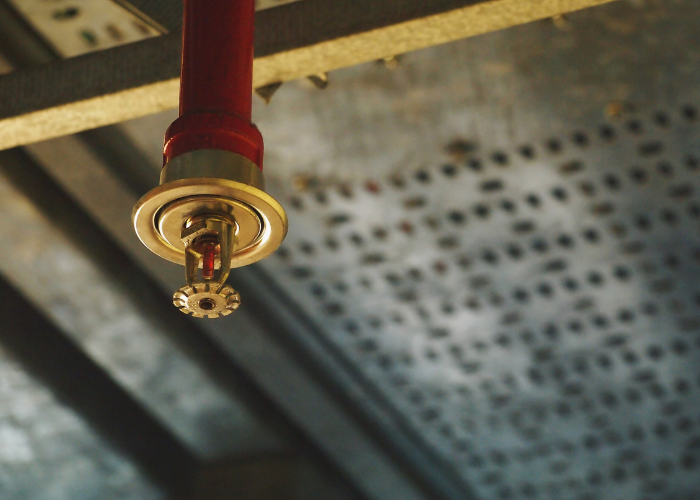 5 Fire Sprinkler Myths: Debunked