---
Blogs
Ways Your Fire Protection System Could Be Violating Local Fire Code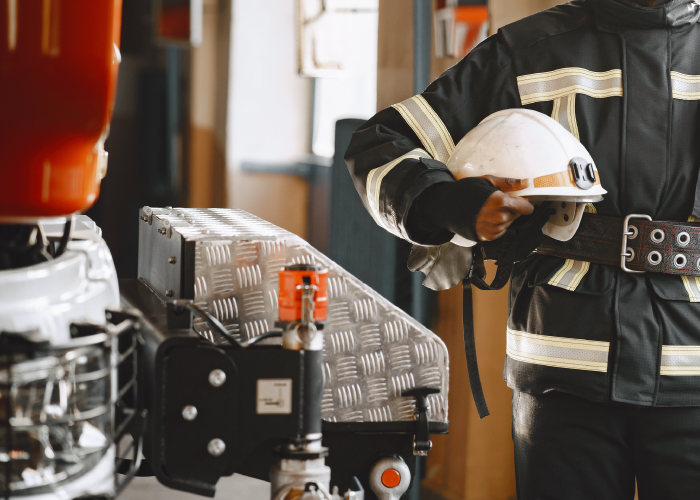 Worried you might be unaware of the local fire codes? Worried about violating them and being prosecuted? We are here to help with just that!
Fire safety precautions differ for every region and mainly depend on how under risk the locality is. However, this guide is there to help you out by introducing you to the major codes and how to make sure you do not violate them.
Categories of Code Violations
Fire violations are of several kinds but the ones listed as following are the most common. They are:
Extension Cords: Extension cords are used as a temporary measure and cannot be used for permanent wiring for months. More outlets have to be installed if needed, or else these will turn into a fire hazard.

Fire Safety Signs Regulation: These include dull and flickering fire signs and blocked fire exit doors and pathways. Faulty fire extinguishers also fall under this category. All commercial buildings are required to have illuminated and unbroken fire exit signs that have backup power to remain lit for 90 minutes during power cuts. 

Improper Storage: Fire pumps and riser rooms are to keep fire safety equipment for fire protection during a fire emergency. These are not to keep mops, brooms, and other utility objects. 

Blocked Exterior: The fire department will need the exterior FDC or the fire department commotion to be clear to immediately connect and use the valves.

Fire Sprinklers: The fire sprinkler systems need to be updated and maintained based on the fire hazard and design of the building. Moreover, you cannot hang anything from the fire sprinklers, not even cloth. 

Missing and Faulty Equipment: Missing fire extinguishers are a severe fire code violation and faulty smoke detectors can get you prosecuted. If a smoke detector chirps, check it and replace the batteries if need be. Also, change the smoke detectors every ten years. 

Unmaintained Fire Alarm System: The fire alarm system is a key component in fire detection and fire prevention. So, make sure to employ licensed technicians who will check, repair and maintain the fire alarm system.

No Records: The required paperwork must always be ready to make sure that there are no fire code violations that are liable to get you prosecuted. These also help you to maintain and repair faulty units.
Common Problems with Fire Signaling and Detection Devices
What should an audit on fire signaling and detection devices include? 
Wiring: You need to check the writing intermittently to make sure that there is no wear and tear in the wiring anywhere or it may lead to a complete collapse of the system as well as a short circuit. 

Age: You also need to focus on the age of the system and the location and model codes. There must be records of any devices that have become obsolete and need to be upgraded or replaced. 

Control Panel: The remote facility from which the monitoring is done should also be considered. The control panel may malfunction anytime which may lead to no fire detection, alarm, or consequent primary dousing of fire.

Auxiliary Trouble: The components like fire extinguishers, sprinklers, and so on need to be checked through trials to make sure that they are up to the job.
Common Problems with Fire Suppression Systems and Devices
Here are some of the most common ways in which fire suppression systems and devices can malfunction:
Hanging: You cannot think that fire sprinklers are indestructible and hang things from them. This can lead to a fire hazard by damaging the pipelines.

Hot and Cold: Overheating and freezing according to the local climate conditions of your building can damage pipelines. Insulation, antifreeze, and keeping the temperature less than 150°F helps.

Damage: Maintenance is key in avoiding a fire emergency due to faulty pipelines.

Corrosion: Since they are based on water, they corrode easily and thus need more maintenance than ever.
Common Issues with Water-based Fire Protection Systems
Here are some common issues with water-based fire fighting systems:
Corrosion: As they are water-based, they are at high chances of getting corroded or rusted. This can break the pipes and lead to a complete failure of the fire protection system. Galvanized pipes and lack of airways are a way to save them from rusting.

Raw Water Sources: If the water source is unchecked or unfiltered, then organic debris and other waste can end up clogging the mouth of the fire sprinkler pipes, rendering them of no use.
Common Life Safety Violations
The common life safety violations include:
Wiring: The electrical wiring of a building needs to be checked accordingly due to there being wear and tear. Usually, things like power strips and overloaded extension cords are violations and so are missing insulation, light switches, and junction boxes.

Hazardous Regions: Messy rooms with open wiring, and rooms which store dangerous chemicals need to be checked every day.

Corridor Doors: These need to remain free and unblocked to make sure smoke does not travel through the building. No object can block a corridor door for more than 30 minutes.

Generator Testing: Every building needs to have two manuals on the generator and along with that it must be maintained and tested every week.
Here are some fire safety tips:
Make sure you have an upgraded and maintained fire alarm system in place.

Make sure that your employees are trained to deal with fire hazards to an extent before the firefighters arrive.

Regular checking and testing are a must. 

A generator is a must in all buildings.

Fire safety signs and proper unblocked fire exits are a must.

Auxiliary devices like fire extinguishers are a must.
This comprehensive guide offers you thorough information on fire safety code violations and what you need to do to remain safe, not sorry, and legally secure.
---
Recents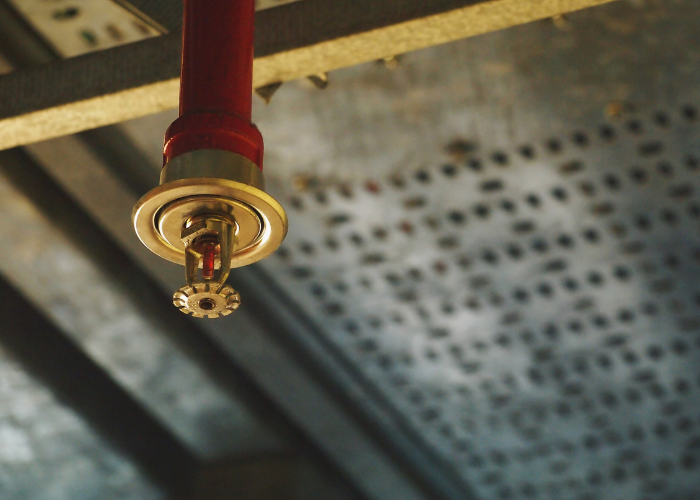 5 Fire Sprinkler Myths: Debunked