---
Blogs
Maharashtra Fire Prevention and Life Safety Measures Act, and the significance of an AMC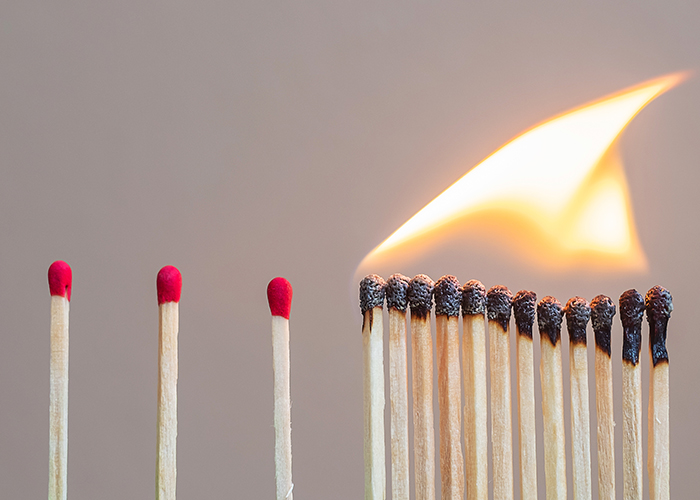 Why should AMC matter to you?
Until recently, fire and safety were hardly considered in many organizations as priorities. But over the past decade, there has been a dramatic shift in the way businesses maintain security. In fact, the company's fire preparation is now linked to its very brand image. Since fire and safety incidents are major business disruptions, companies are using effective methods to deal with disaster management. Compliance with international standards is another reason for the change in the road to fire safety.
Fire Incidents That Taught Us
A huge fire broke out at a factory in the Anaj Mandi area of ​​New Delhi, killing 43 people and injuring 60 others. The factory was located in an extremely congested area. Entrance points were crowded and firefighters had a hard time getting close to the area. A short circuit led to the fire. The factory did not have the necessary fire safety measures.
In Kolkata, when sleeping workers in the leather industry were unaware, a fire broke out in the wing. When workers realized that the factory was on fire, they were unable to break out through doors. The factory had no proper fire fighting equipment. The fire service was also blamed for their slow response.
Maharashtra Fire Prevention and Health Safety Act, 2009 - Overview
The Maharashtra Fire Prevention and Life Safety Measures Act, 2009 was passed to improve the effectiveness of fire protection and safety systems in various types of buildings in the state of Maharashtra. The Act contains guidelines for the protection of all establishments in Maharashtra.
The Fire Prevention Act applies to all building owners and also residents. Even licensees and employers are bound by the Act. Every building owner or occupier is responsible for providing adequate fire protection and fire-fighting measures within their premises. No certificate of completion will be issued for a new building unless it has the necessary fire safety measures as authorized under the Act.
The first obligation to comply with the law may fall on the property owner or the co-operative housing community. A certificate, duly signed by a licensed fire inspector, must be submitted every six months to the Chief Fire Officer stating that all fire safety equipment is in good working order.
The Chief Fire Officer has the power to inspect any premises after giving prior notice of three hours. The inspection covers the entire fire fighting system and every element needs to be checked before the CFO issues a certificate of approval.
With growing escalations of fire incidents, the Maharashtra Fire Prevention Act is being strictly enforced. The number of Fire Brigades is growing and we can see regular drills. It is therefore important that individual members ensure compliance with their property as per the Act.
Getting an annual contract from a professional fire safety service is the best option quality-wise and also cost-wise. An AMC saves your money compared to hiring a new service for inspection of your fire safety system, every time. An AMC also saves your money considering the property damage that might be caused by a fire breakout.
2. Keep your set up ready
If you rely on the hardware and resources, you will want to make sure it functions when needed. A regular audit of the entire system makes sure that it is in working condition. When you get an AMC, you can rest assured that all your fire equipment is always well serviced.
Fire fighting systems are somewhat complex for the untrained eyes. An AMC gets you experts who are well acquainted with every detail of the equipment. It is necessary to understand the basic precautions and steps to follow in case of a fire.
4. Emergency Support When Needed
You never know when an emergency may arise and you need to be prepared for it. No one wants to be caught unaware and do not know what to do when there is a problem with their equipment or technology, and having an AMC in place is the way to combat such problems.
Acufire offers you an Annual Maintenance Contract (AMC) to keep a regular track of your fire systems through periodic audits and repair any parts that aren't functioning as required. The AMC helps you comply with rules regarding fire safety and you may rest assured of their proper functioning.
Fire system and equipment inspection and repair.
All fire systems include fire alarms, water pipes, hydrants, fire extinguishers, emergency lights, etc. They are regularly inspected to ensure their proper working. The whole process includes –
– Fire detection and alarm services and maintenance
– Fire and maintenance plumbing service
– Fire Repair Service
– Portable fire fighting service
– Fire Sprinkler System services and maintenance
– Emergency lighting repair and maintenance service
– Wet and dry operation of growing metal and storage
Fire training is provided to people at the facility regularly. This training ensures that in case of a fire, the people can take the first steps to reach a safe area and perhaps try to control the fire until a fire brigade arrives.
Health and safety training
Individuals can receive a free basic training program to meet the minimum training required by the Occupational Health and Safety Awareness (OHSA) and the Training Regulation. Every job plays an important role in keeping the workplace safe.
Regular firefighting training helps to ensure that people know how to escape the fire without injuring themselves or others. 
In the event of a fire incident, the person in charge needs to notify the authorities immediately while the person in charge is monitoring the evacuation process.
The National Fire Agency has mandated it to have a Fire Safety Plan for the entire establishment. The implementation of the Fire Safety Program helps to ensure the effective use of health safety features in the building to protect people from fire.
Fire testing is an important process to ensure the smooth operation of your firefighting system and its components. It involves an in-depth study of your location. The audit is conducted as per the law of the fire brigade to determine any improvements in the system.
Companies are focusing on equipping and training employees by organizing fire and safety workshops. In addition to fire safety, organizations are also putting great emphasis on the safety of plants and buildings. Get an Acufire AMC for your business to comply with the Maharashtra Fire Prevention and Life Safety Measures Act, 2009.
---
Recents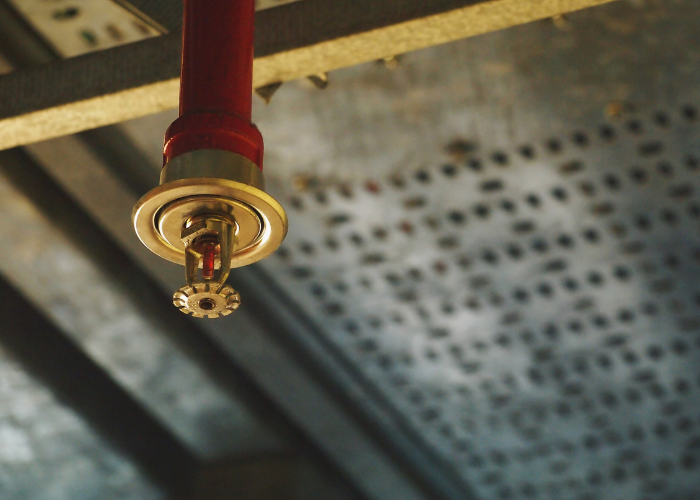 5 Fire Sprinkler Myths: Debunked