---
Blogs
Best Fire Fighting Contractors in Pune

Since our inception in 2009, Acufire has quickly positioned themselves at the forefront of the fire safety industry in Pune, Mumbai, Nagpur and Goa, providing high-quality services at a wide range of businesses and properties. We introduce ourselves as an eminent organization, actively engaged in providing optimum quality Fire Fighting Contractors in Pune. Over the last couple of years, we have carefully put together a team of experts in fire safety, with a wide range of skills and over 9 years of experience between them.
Acufire is specialized in all aspects of fire safety within your premises. We provide all kinds of fire protection systems, fire alarms, and fire extinguishers, along with installation & maintenance all over Pune. We believe in focusing on the satisfaction and safety of our customers.
Firefighters save more than homes, They save Hearts, Memories and lifes.
Services Provided By Acufire – As experienced fire fighting contractors in Pune, we offer a variety of services, ranging from fire pump, hydrant system, sprinkler system, fire alarm system, and fire caution framework, to commissioning of trustworthy firefighting & fire protection systems. We have been in this field for long and are mindful of the modern fire fighting contractor services and equipments required to guarantee safety for industrial houses and vast assembling/manufacturing units.
With the help of our professionals, we are able to offer our service of Fire Fighting Contractors all over Pune. All the required personnel are assigned the task of fire fighting at various places. Our services are performed by our experts who work with utmost dedication, due to which our services are appreciated widely all over Pune and Goa.
We are aware of the modern fire fighting contractor services and equipments required to ensure safety, mainly for industrial houses and large manufacturing units, as we have been in this field for over a decade. We believe in analyzing and inspecting each individual's requirements, and provide our customers with economized, yet scalable fire fighting services all over Pune. This firefighting equipment and security systems are available in various specifications to meet the exact need of the clients. Moreover, our products are admired by our clients for their reliable performance, durability, and high quality. Our vision is to ensure safety and complete peace of mind while making our services affordable and economical.
Of the many thousands of offices, shops and factories that are afflicted with fire every year, almost more than half probably have firefighting equipment installed. However, most of the time even the most advanced firefighting equipment is greatly hampered when the user is untrained. So, our fire fighting contractors help you with installation, and hold a session on tackling different types of fire. Our fire fighting contractors, along with designing and installation also gets the final fire NOC from the required government department, leaving you hassle-free of all procedures.
As proficient fire fighting contractors in Pune, we understand the importance of firefighting. We know the effects fire can leave, which is the reason why we 100% inspect each fire equipment before dispatch & follow the best engineering practice to commission trustworthy fire systems.
---
Recents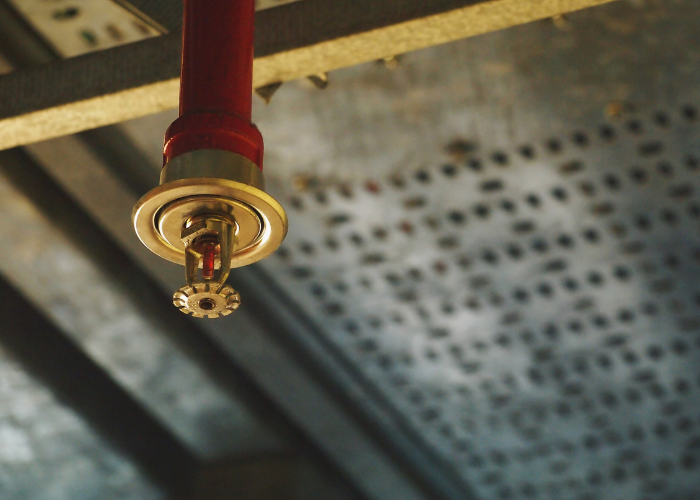 5 Fire Sprinkler Myths: Debunked