---
Blogs
How to choose the right fire fighting service?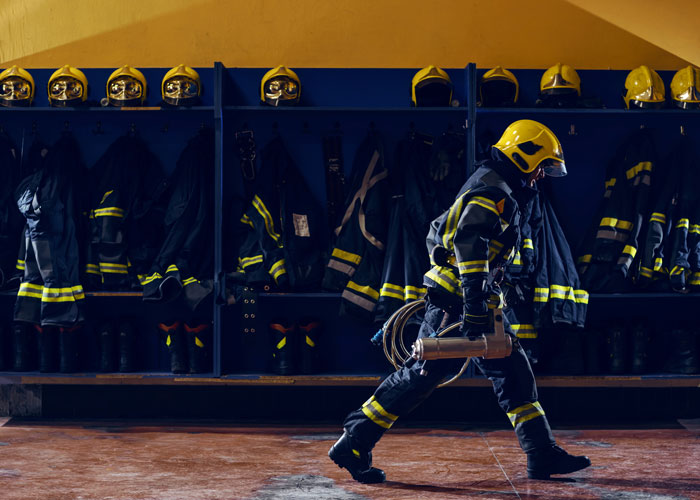 Importance of a good fire-fighting system : 
"Safety is Priority". And a strong fire-fighting system including Fire Prevention, Fire Detection, Fire Emergency, Fire Protection, Fire safety tips ensures it that way.
An ideal protection system aims at protecting all the citizens as well as property and minimizing damages.
In 2017, 9 million fire incidents and 1.2 lakh deaths due to fire injuries were recorded across the globe. These figures point to the big problem companies, industries, and establishments overlook – safety against fire disaster.
Fire protection infrastructure is any establishment's most crucial safety system. Residents use it to repress the flames and evacuate and protect themselves. So these fire safety devices need to be up-to-date. Today's fire suppression systems have significantly faster response times than those available 20 years ago.
Every country has developed certain fire safety standards that are mandatory to be followed by every establishment.
Under the rules of fire services and the Indian National Building Code : 
Installation of minimum fire safety equipment is required in schools, high-rise buildings, and shopping malls.

At least one staircase should be provided as an emergency fire staircase.

 Carbon Monoxide Detector, Smoke Alarms, Fire Extinguishers, Escape Ladders, Fire Sprinkler Devices, Fire Doors & Frames; Water Containers are some essential protection facilities.



The project manager, builders, and other technicians are responsible for installing the right fire safety system.
How to choose the right service for your business? (with steps)
Whether it's overcharging, missed deficiencies, late reports, or incomplete inspections, contractors may find ways to disappoint you. Here are things to keep in mind when choosing the right fire protection service for your home or business.
Stage 1: Preferring the experienced company
Working with an experienced organization means more credibility as it will have long-term clients and employees representing the company.
Stage 2: Preferring someone who has strong systems ready
When a company invests in its internal systems, you know you've picked a winner.
Whether it's a system to ensure that your reports are completed properly or the development of digital information management, your partner should have strong systems in place.
Stage 3: Preferring the company which can provide a 24/7 service
Being able to rely upon 24*7 for emergency service should be your priority when choosing the right partner. In addition to this accessibility, you should be able to contact your technicians directly and not be referred to any kind of answering service.
Stage 4: Preferring the company that specializes in your building type
No matter what type or size of building you manage, your Fire Safety partner should be your security blanket. If you select an organization that makes a specialty of residential areas however you manage government spaces, the likelihood is that one thing can get unmarked or the team might not have the correct clearance to induce in and you'll miss your scrutiny date.
Stage 5: Preferring the partner that employs certified technicians
No matter what, all of the technicians and staff at your concerned Fire Department should be certified (depending on their discipline).
You should also have strong communication with your Fire emergency service to feel confident to be able to have discussions and understand the decisions that need to be made.
Importance of Post-Installation Maintenance :
The efficiency of the fire safety system depends not only on the quality of the component but also on the quality of its maintenance program. 
Builders and apartment owners associations set-up fire safety devices only to obtain NOC from the department involved to further obtain a building occupancy permit. They ignore the fact that the repair of fire safety equipment is essential for proper operation at the time of need.
• Fire Safety audit: The apartment owners association or property manager can conduct a fire safety audit by an expert to ensure that the building's fire safety systems are in good working conditions.

• Periodic Maintenance: Annual, half-yearly, etc. types of maintenance of Fire Safety Equipment is necessary for ensuring safety.

• Identifying fire Hazards: You must know what materials in your workspace and residential space are inflammable so that exceptional care is taken while handling and storing them.

• Risk assessment: average risk values may be used to categorize the building or block as a moderate, medium, or high risk.

• Fire doors: Fire doors need frequent maintenance and repairs to work flawlessly and need to be checked periodically.
Strengths of Acufire fire fighting systems & Acufire AMC :
Acufire and their Achievements:
• 2009: Incorporation of Acufire Systems Pvt. Ltd.
• 2010: Operations began in Goa
• 2012: Expanded from Residential to Commercial and Public Infra Sector
• 2015: Operations started in Nagpur
• 2016: 35+ Ongoing projects
• 2017: 30000 meters of pipeline installed for fire fighting systems
The Acufire team has admirable experience in this domain. Their features are:
• Technologically driven
• Commendable Quality
• Allotting Fire NOC on time
• Practical and optimal solutions
• Proven Track Record
• Reachable
They work with clients that look after complex structures and high-value structures providing them with both fire alarm and sprinkler arrangements.
---
Recents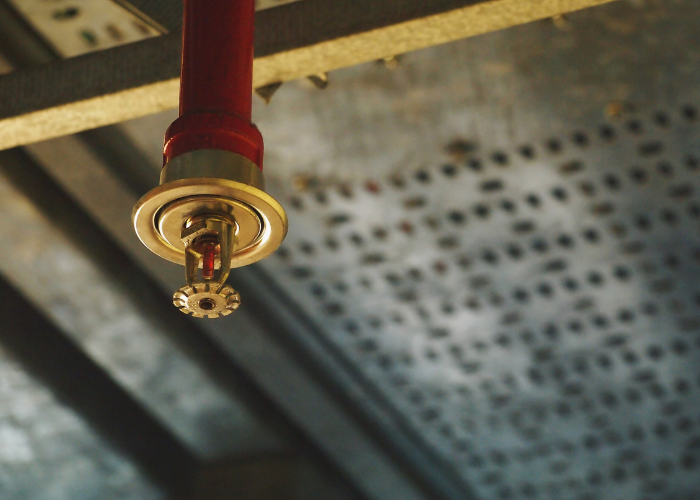 5 Fire Sprinkler Myths: Debunked