---
Blogs
The Importance of fire safety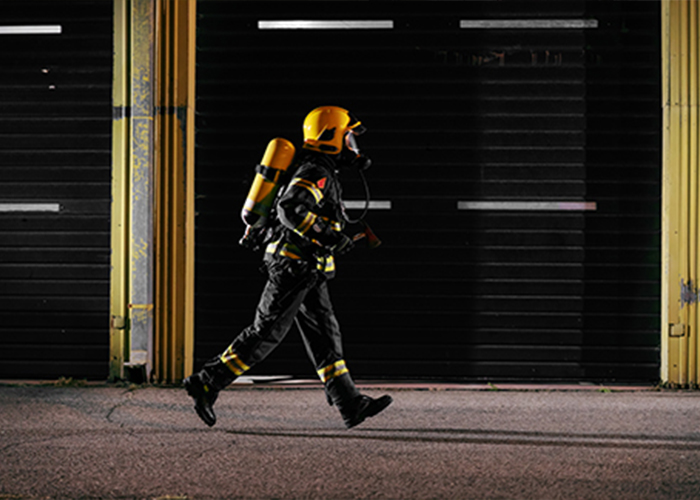 Fire plays a vital role in our lives and has helped the progress of humankind. At the same time fire can be extremely destructive and dangerous. Wildfires that start with just a spark end up destroying vast forest lands ending animal life in huge numbers. Similarly, fire breakouts in humanized areas lead to loss of human life as well as the destruction of property. We must learn to protect ourselves from a fire calamity. Today we have modern fire fighting systems that have truly advanced over the years. We must train ourselves with the latest fire fighting techniques to keep ourselves and others around us safe in case of a fire.
What is fire safety/prevention?
The best way to eliminate fires is to eliminate the possibility of fires. Fire safety and fire prevention techniques help us to avoid a fire hazard by taking safety measures. A fire safety plan has a note of all possible points where a fire might break out. These spots can be equipped with fire fighting systems such as hose-pipes and fire extinguishers. Cleanliness and tidiness make any place less clustered and helps prevent fire mishaps as well. A fire safety plan must also include an emergency evacuation route in case of a fire for people to quickly reach a safe point. All fire fighting system installations should be inspected at regular intervals of time to ensure their proper functioning. Any fire safety plan should have an equipment map to assist the firefighting experts when they arrive.
Why is it important in workplaces and otherwise?
Be it a workplace or a residential building or any other establishment, for years now, we have faced huge losses in human lives and property due to fire hazards that could have caused much lesser damage if we had been more prepared. Loss of any life just due to our laziness or negligence is just unacceptable. Even loss of property sets us back financially and that affects our mental health as well. So why not curb our worries by following just a few important steps for fire safety and keep our mind at peace.
Now it is also important to understand that we should not put ourselves in harm's way trying to shut a fire. Our task is to follow the safety plan until the firefighters arrive and let them take over. Think of it as first aid till medical help arrives.
What are the methods of Fire safety?
At any establishment, the main people such as owners, employers, etc is considered to be responsible to execute fire safety measures. These safety measures are compulsory by law.
Fire Alarm – These are the first step in case of a fire hazard. Anyone who notices a fire breakout must hit the fire alarm ASAP as it immediately informs the authorities and fire fighting teams are deployed to that address. Fire alarms must be easily accessible to people. But people must be trained to use them only in case of an emergency.
Fire Sprinklers – Fire sprinklers are set up indoors along with smoke detectors. The minute a fire breaks out, the smoke detector does its job and activates the sprinklers which subdue the fire before it grows out of hand by showering the entire room with water.
Yes, like we see in the movies. Fire sprinklers are mandatory on every floor, especially in high rise buildings where evacuation may take long.
Fire Extinguishers – Fire extinguishers are canisters filled with a highly pressurized substance like water or foam which help in subduing fires. Chemical-based extinguishers are also available for specific types of fire that can't be put out by water.
Fire extinguishers should be placed near all places with the possibility of a fire breakout. We should always have a basic understanding of how to use a fire extinguisher. Fire extinguishers must be regularly inspected and replaced as per their expiry date.
Emergency lighting – Any building must be equipped with emergency lighting systems that guide people to safety in case of a fire breakout. Fire exits should be prominently visible and the lights guiding to exits must work on a completely independent electrical backup. All emergency lights must be tested regularly.
Emergency evacuation plan – Emergency evacuation plans should be chalked out, practiced, and their graphic representation on the building's plan must be put up on each floor. In case of a fire hazard, people must stay calm in their minds knowing the quickest exit route to safety.
Firefighting training drills – We must conduct regular fire fighting training drills at workplaces as well as in residential spaces. People should be taught the important steps they need to follow in case of a fire break out. This includes informing the authorities, following an exit route, and use of an extinguisher for some cases. A prepared mind always stays calm in the time of a calamity.
How Acufire can help you?
At Acufire, we provide end-to-end fire fighting services, right from the design of the fire escape route at your establishment to turnkey fire fighting systems for small to large establishments. We also offer to regularly audit the operations and maintenance of the fire fighting systems. We have designed various fire training programs to train office staff as well as residents with the necessary steps to follow in case of a fire breakout.
We have successfully installed and maintained advanced fire fighting systems at various small as well as large organizations and hold pride in our firefighting track record.
---
Recents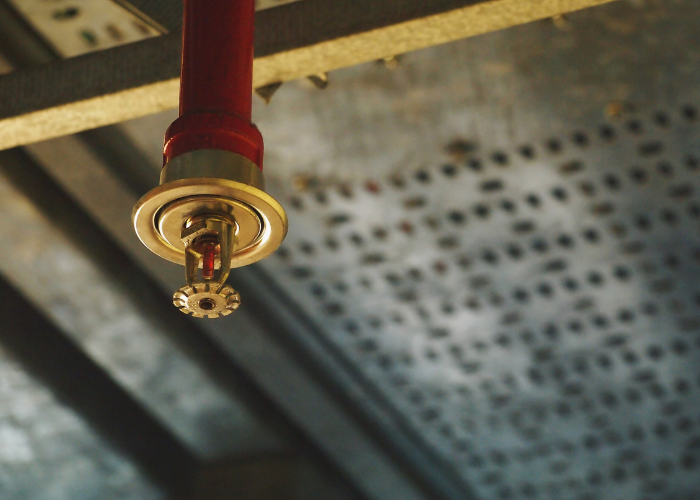 5 Fire Sprinkler Myths: Debunked