---
Blogs
Does Your Fire Alarm System Need an Upgrade?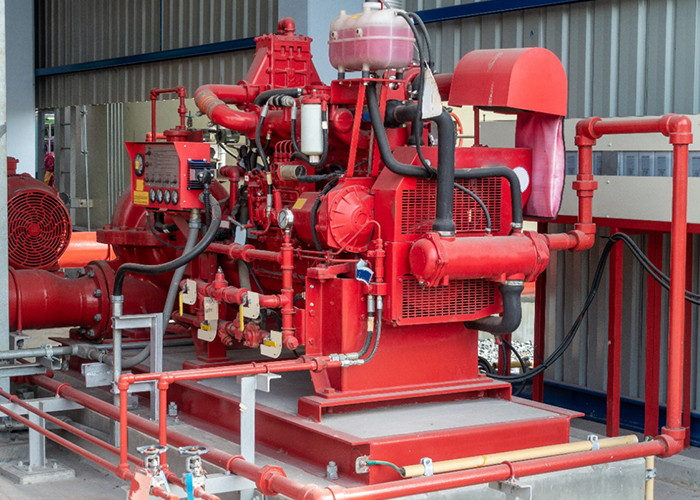 Did the fire alarm ring last week for absolutely no reason and lead to widespread panic and an unnecessary fire drill session? Is your fire alarm system almost ancient? These are exactly the kinds of situations you do not want to face when fire safety and fire prevention play an important role in your life. 
If you are facing any of the above issues, or have realized that there is warranty trouble or the wiring of the device is not doing great, then you should consider getting a fire alarm upgrade or maybe even a replacement. This blog is here to help you in this endeavor.
What is a Fire Alarm System?
Simply put, a fire alarm system is your best friend for fire prevention and fire protection benefits. A fire alarm system is not just a sprinkler system or a buzzer system that indicates that there is a fire somewhere. It is far more complex and consists of several components that make up the system together. 
The major role of a fire alarm system is to alert the occupants of a building and the emergency services such as the fire department about a fire emergency that might have broken out in some part of the building from a centrally controlled region. 
A fire alarm system also monitors the wiring and the errors in the connections from where a fire may break out. The sprinkler systems attached to it try to perform a preliminary control till the experts can arrive, giving people time to vacate the building premises.
A Fire Alarm System Has Three States:
This is when all the wiring and connections are proper and there is no damage anywhere that might result in a fire emergency. Sit back and relax during this time.
This is when the fire alarm system detects a fire breaking out somewhere and needs to let the emergency services know the region of the break out so that the fire detection and fire extinguishing can be performed as soon as possible.
This is when the fire alarm system itself has some error in its wiring and other connections. This alarm is of lower decibels so that it is not mistaken for a fire alarm.
The major functions carried out by a fire alarm system include detecting, alerting, monitoring, and controlling a fire emergency.
The Components of a Fire Alarm System
A fire alarm system is made of several components, each performing a unique job while being indispensable to the working of the fire alarm system in its entirety.
The Following are the Five Major Components of a Fire Alarm:
These are those devices that detect a fire anywhere in the vicinity. These include smoke and heat detection sensors, pull stations, and so on.
These are those devices that work to alert everyone of a fire emergency. These include alarms, horns, bells, and strobe lights for the deaf.
3. Fire Alarm Control Panel
This is the CPU of the fire alarm system and it is from here that the system is monitored centrally. It has a touchpad that indicates the current condition of the building and a connection to the emergency services and the fire department which are alerted the moment there is a fire hazard.
In case of a power blackout due to an electric fire, there are 12 voltage batteries with generators that keep the building from plunging into complete darkness for 24 hours.
5. Miscellaneous Attached Devices
These are auxiliary components that are there for fire safety and fire protection. These include fire extinguishers, fire doors, LED indicators to the fire exit, and much more that can keep the situation under control till the firefighters arrive.
Signs Your Fire Alarm System Needs an Upgrade
A building with a fire alarm system is a safe place for its occupants. However, if the system malfunctions or is not maintained as it should be, the alarm system might not work when needed, which can have severe consequences. Moreover, conducting daily maintenance of your alarms will cost less in the long run.
Here is How You Will Know When to Upgrade Your System:
You need to perform a complete audit of the system, including the initiating components, the control centers, the panels, the auxiliary devices, and the fire extinguishers. The audit should record the interconnection mechanism of the fire alarm system and the condition of the wiring. It also needs to focus on the age of the system and the location and model codes. 
Moreover, there must be records of any devices that have become obsolete and need to be upgraded or replaced. The remote facility from which the monitoring is done should also be considered.
2. Construction and Occupancy Changes
There need to be upgrades made in the system if the building construction and occupancy conditions have changed since the fire alarm system was first installed.
If you have a long-term maintenance plan in motion, and it includes routine check-ups of the system, then up-gradation does no good.
Several buildings which earlier relied on non-voice fire alarm systems are now upgrading to the ones with a voice. These are especially true for schools where the voice settings are also used to give out fire safety tips to the students.
At Acufire, we offer personalized fire fighting systems and services, along with maintenance and operations with the help of top firefighting turnkey solutions and training to all those who believe in keeping human life above all. We also have specially trained guards who can tackle the service as a part of security solutions. Moreover, some specialists help in the building and development of a secure and working fire protection formula. So, do not wait for tragedy – think about fire safety and upgrade your fire alarm systems as soon as possible!
---
Recents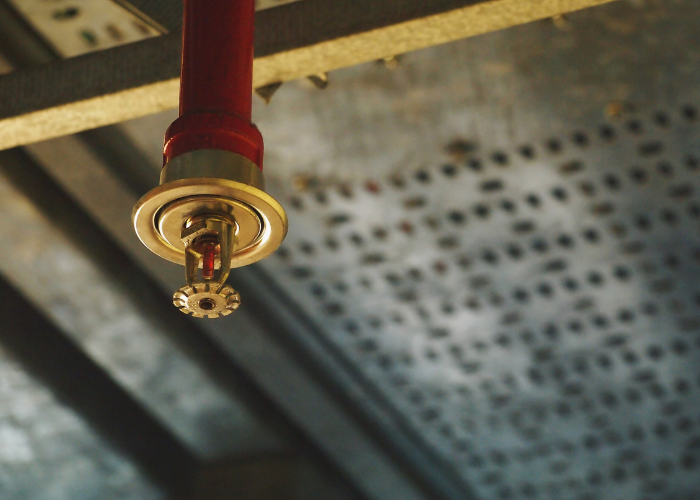 5 Fire Sprinkler Myths: Debunked